A sophisticated kitchen; it is something that not just every home deserves, but every home needs. Any kitchen with products that make kitchen work easy and less time consuming is a sophisticated one. And in today's fast-paced world, these types of kitchen are very essential for every homemaker. But what makes a kitchen less hassle to work in? The key products comprise of kitchen organisers that let you place kitchen items in an arranged way so that accessing them becomes easier. And only using kitchen organisers can save you from a lot of inconveniences. So, here are the top 6 kitchen organising products for your kitchen that you must use.
Rolling Pin Holder with Tong Holder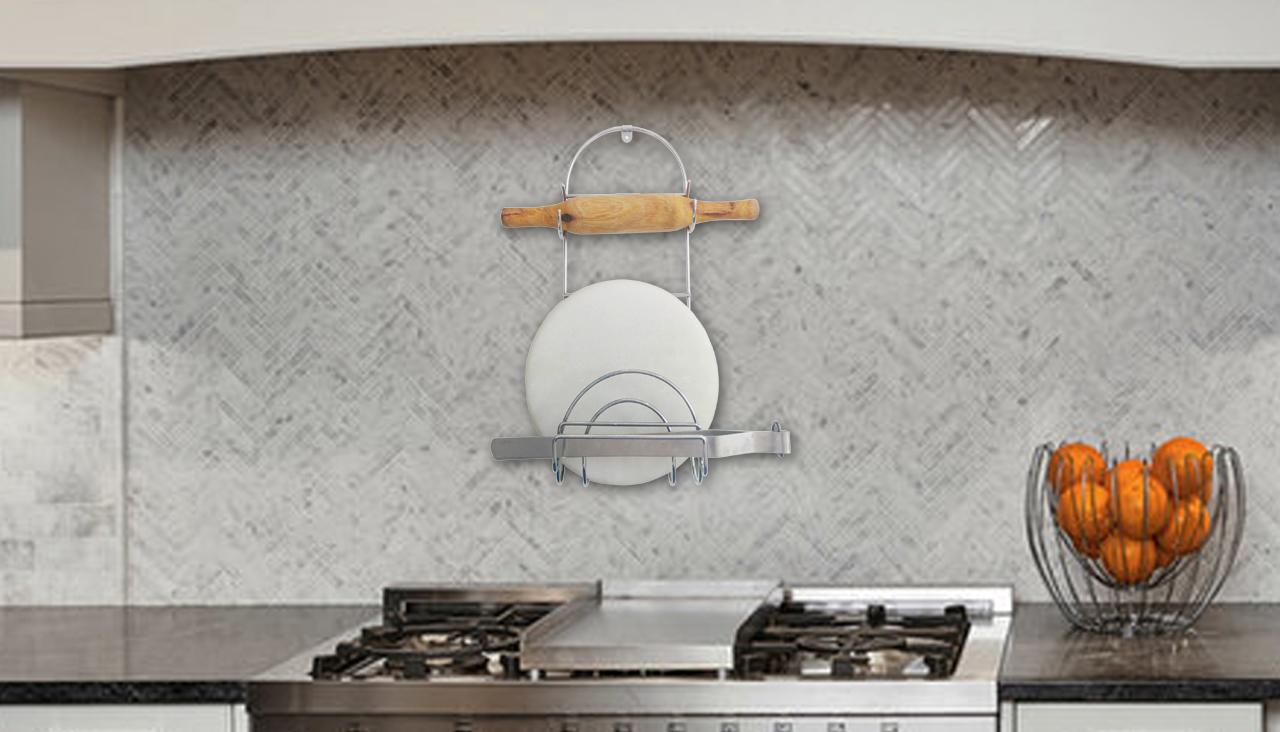 One of the kitchen items that are kept at most unusual places are rolling pins, rolling boards, and tongs. But with a Rolling Pin Holder with Tong Holder, you can keep all three of these items at a dedicated and accessible spot in your kitchen. Simply attach this product to a wall nearby to the stove and access these items easily.
Triple Paper Dispenser & Holder
Out of all the kitchen essentials, aluminium foil, food wrapping plastic, and tissue papers are places in shelves or at random places. But with a Triple Paper Dispenser & Holder, you cannot just keep these items at a single place, but you can also dispense them for use. You just need to find a place on a wall to attach this item, then add the aluminium foil, food wrapping plastic, and tissue papers, and you are good to go.
Plastic Drawer Organiser/ Expandable Cutlery Tray
Not all homes have dining tables where cutlery items are kept. Most households prefer to keep the cutlery in the kitchen, and sometimes it can be a mess when spoons, forks, and knives mix with each other. A plastic drawer organizer or expandable cutlery tray comes with compartments and can be set in a kitchen drawer. You can place various items in different tray compartments and free yourself from the tension of cutlery management.
Multipurpose Hanging Ladle Cradle with 17 Hooks
Although this product is found in many kitchens, not all households are aware of it. This simple, yet really amazing product can hold up to 17 different kitchen tools. Moreover, this rugged product is made out of stainless steel, and its 5-layer coating prevents it from rusting.
3Tier Stainless Steel Dish Drainer Rack
A dish drainer rack is what most Indian kitchen lack. A product that should be announced as an inseparable part of any kitchen is a dish drainer. Before you keep dishes in dish shelves, it lets you drain extra water from dishes after washing, thus protecting the shelves from water collection or damage.
2 Compartments Foldable Steel & Plastic Dish Rack
This is one of the most useful products that can be a part of a small kitchen setup with no shelves to keep dishes and other utensils. Instead of shelves, just use this foldable product that will keep your dishes, bowls, and other utensils in an arranged way.