Have you been getting tired lately?
Is your stamina running low?
Do you feel your lifestyle does not include the apt habits of a healthy person?
If the answer to these questions is a 'yes', you definitely need to start working towards a healthy lifestyle asap. After all, a healthy body can help you achieve money and fame, but money and fame together also cannot bring back health. You shall have to yourself work constantly to achieve it.
In Lord Buddha's words, "to keep the body in good health is a duty. Otherwise, we shall not be able to keep our mind strong and clear". These words ring true for all of us, be it any age or size. In this age, wherein everybody is too busy to take notice of their health – routines and the related lifestyle aspects, everybody requires a partner to take care of them. No, we are definitely not pointing towards a life partner as they too inculcate human errors.
We are indicative of inculcating a fitness band in your persona, which shall be your health partner for life. It is a smart android/IOS band that shows time, keeps track of all aspects of your fitness and stays with you without complaints. Now, that sounds definitely like an ideal partner.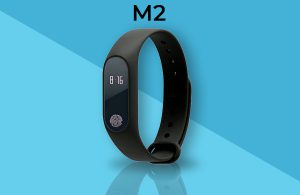 The fitness bands from www.indianlily.com an innovative amalgamation of style, quality, and functionalities, making it the best fitness band online. You could opt for an M2 fitness band or an M3 fitness band models here. It keeps track of daily physical activities including the heart rate, steps done, kilometers covered, calories burnt, therein. Simply stating, it is the best in class fitness and activity tracker. It also monitors your sleep patterns and has options to put on alarms for a healthy lifestyle.
It is GPS-enabled and is available in a host of stylish colors as well. It forms the perfect addition to the wardrobe of all kids as well as adults. With highly stylish looks and a waterproof LED display with high resolution, this band is surely going to take anybody's fitness game to an all new level.