Stools are basically singular seats to sit on. But, they may perform other functions too. Indianlily offers a host of stool options to choose from. These beautiful stools not just come in sophisticated patterns and designs, but also double up as storage spaces. Meaning, these storage box cum stools look appealing and make your surroundings more clean as well.
Our houses and modern and so are its interiors. The modern house is just not made or decorated to look good. It should equally be functional, or rather easily functional. Our set of stools, provide both these functionalities in an attractive manner. They are light in weight and made of easy-to-clean fabrics, to increase their usability and practicalities.
Small kids at home? These stools provide the perfect storage option for small toys. Just collect them and put them. The stool shall then become the favourite seat of your child. Teenage kids at home? These stools provide the perfect space to stow-in small clothes and utilities, making the room cleaner in no time.
It shall also give your kids an easy option to clean their surroundings themselves, giving you a breath of fresh air. Available in the form of smart cotton stools and linen stools, they shall become your smartest edition to home interiors.
With Indianlily.com, you could also choose to have gorgeous Ottoman stools cum storage organizers for your living rooms, kid's room or bedrooms. With their tufted and well supported seats, they make a very pleasing and a comfortable sitting option.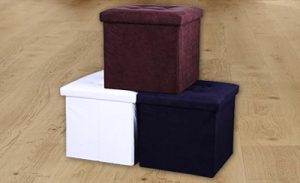 They are also the best option as your makeup stools. Taking their appeal factor a notch higher is the fact they are also available in the form of leather stools. This makes their looks and functionalities expensive, but the price tag involved is a very user-friendly one.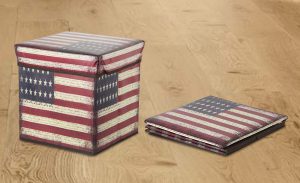 A stool seat is one of the oldest forms of seat furniture known. Like its contemporaries, the stools too have been evolving and developing over time and usability.
On these lines, the varied stool options provided by www.indianlily.com are the most modern, attractive and useful in their segment. There simply exists no reason for not having one or rather many, in your homes.